Why we're here
Created in 1996, the mission of the Starkville Area Arts Council (SAAC) is to build a strong, creative, connected community through the arts.

Click the graphic above to join our Annual meeting & Drive on Thursday, July 16 @ 6 pm!


---

---

As of March 18, 2020, the SAAC office is working remotely until further notice so please email to contact us!

---

Join our Newsletter!

---
ALL SUBMISSIONS NOW ONLINE!
For ALL active SAAC and CDAF submission opportunities, including Internships, Scholarships, CDAF Villages & Competitions, click on this link below!​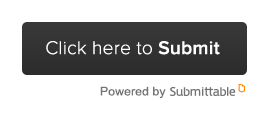 Share your work!
Are you a potter, painter, photographer... or any other artist? Interested in a reading or a one-person show or submitting a mural?
SHARE YOUR WORK WITH SAAC!
Public Arts Calendar
Keep up with what's going down.

Welcome to our Public Arts Calendar! Dance, music, film, theatre, pottery, or more... we'll post it here whether or not it's a SAAC-sponsored event. Have something to add? Send the time, place, date(s), and link to any relevant website to
arts@starkvillearts.org,
and we'll take a look.
Please try to send us information two weeks in advance.
***PLEASE NOTE that event dates are subject to change, particularly in light of measures to slow the spread of COVID-19.***
​